Local property price information now included on all pages.
Are you a bit of a
curtain twitcher
?
Want to know what the neighbours sold their house for?
A link to local sales data obtained from the new
Property Price Index
is now included on all pages. See an example of the link on the page for
Westport
and what the
results look like here
.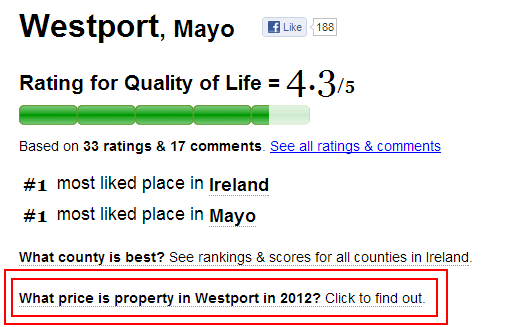 Note: Because the official government website is so awful, we link to an alternative site with the same information but a better interface.